Hey again, friends! This is crazy, two blog posts within days when all semester I've been lucky if I squeeze one out in a month, haha :) (by the way I kind of stole the idea for this blog from a good friend ;) ) I've been blessed with another phenomenal semester at Liberty and I'm so thankful to God for it. I know that over Christmas break, it is easy to get into the "just chill" mode and slide into neutral for a month, but I really don't want that to be the case for this break or any other time in life for that matter.
Ephesians 5:15-16 says, "
Be very careful, then, how you live—not as unwise but as wise,
making the most of every opportunity, because the days are evil."
I want to learn how to live a life in which each second counts, each minute lived in devotion and submission to my Father. I know that I'm so far from that, but I have faith that through His might, He will accomplish the good work He has started in my life. (Philippians 1:6)
So, to get to the point of my blog, here is my list of goals for Christmas break.
1. Spend quality time drawing close to God, deepening my prayer life and really studying and memorizing the Word.
2. Become awesome at guitar, I know some of the basics, but definitely need quite a bit of practice.
3. READ! Okay, nerd confession, on my first day back from school, I went to the library and checked out three books. On my list to read is re-reading A Tale of Two Cities (Charles Dickens), Great Expectations (Charles Dickens) and Forgotten God (Francis Chan) and also reading Letters from Malcolm: Chiefly on Prayer (C.S. Lewis) for the first time.
4. Get accepted into Liberty's School of Education, I just completed my practicum now all I need to do is send in my finger prints and submit my application. I can't wait to be a teacher :)
5. Spend lots of time with my big brother, Ben and my mom and also visit my extended family as much as possible.
6. Get together with my graduating class!
7. Spend time with friends.
8. Get into awesome shape and eat healthier. I WORK OUT!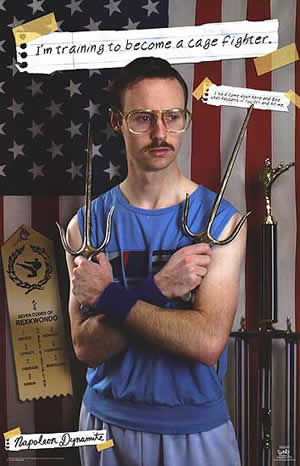 9. Prepare for Prayer Groups for next semester, God did so many amazing things this semester, I can't wait to see what He has in store for next. I seriously miss you all SO MUCH already. Love you girls!!
10. Figure out what in the world God wants me to do this summer and Fall semester. :/
11. Hopefully visit Sneeya and Jennah in New York City with Ariel :)
12. Go to downtown Pittsburgh with my family while the Christmas lights are still up and hopefully visit Samanthajo!!
13. Get in lots of hours at work and be a light for Christ in my workplace.
14. Be involved in my home church over break.
15. Keep a weekly blog.
16. SLEEP! (something college life lacks)
Well, there it is, my goals for break. I'm not sure if I'll get everything accomplished that I'd like to, but I think it's better to aim too high rather than too low. Merry Christmas break friends :)
"And in the end, it's not the years in your life that count, it's the life in your years." ~ Abrahan Lincoln
I have one desire now - to live a life of reckless abandon for the Lord, putting all my energy and
strength into it. -Elisabeth Elliot